Wilson Recreation Area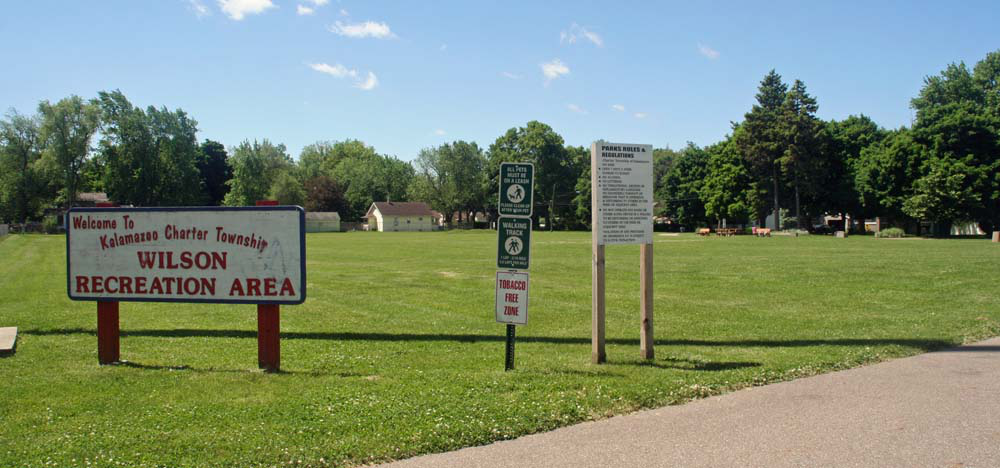 The 2.5-acre park was formerly a popular, neighborhood school named Wilson School, bordered by Gayle and Lum Avenue in the heart of Kalamazoo Township's Eastwood neighborhood, near the Eastwood library branch, the Eastwood Fire Station, churches, a grocery store and other businesses. After the school district demolished the school, neighbors championed a new park on the site, featuring a large, mowed field intentionally designed for a variety of uses (such as playing tag or exchanging a frisbee or ball), as well as a paved waking path along the perimeter, playground equipment designed for young children, benches, picnic tables, a grill, and parking.
Wilson Recreation Area is located at 2520 Coy Ave, Kalamazoo, MI 49048.