Message from the Chief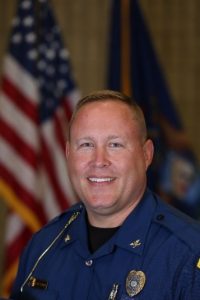 As Township of Kalamazoo and City of Parchment's Chief of Police, it is my honor and privilege to lead the 40 sworn and civilian staff composing our Department.
Mission, Vision & Values
MISSION
In partnership with our community, our purpose is to preserve life, protect property, and improve the quality of life for those we serve.
VISION
We seek to be a progressive and successful police department that is respected by the people we serve, our elected officials, and our colleagues in criminal justice.
VALUES
To accomplish our mission and vision, we will:
Model integrity and professionalism.
Treat the diverse people we serve and each other with respect and fairness.
Prioritize our actions in the interest of:
1. Community
2. Department
3. Individual employee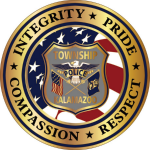 PRIDE -- INTEGRITY -- COMPASSION -- RESPECT